Run on an endless procedurally generated Autobahn.

Pick up items to gain an advantage over the police.
Dodge incoming vehicles & obstacles.

See your stats and achievements.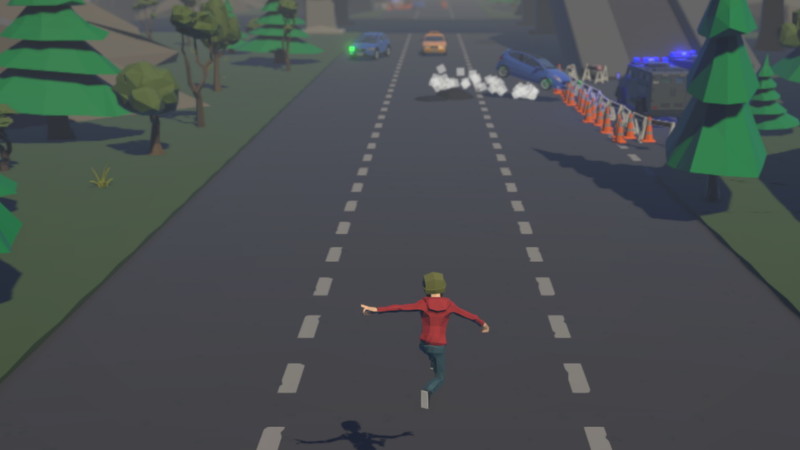 The game is about escaping from the police after a bank robbery with the loot. And of course there is only one logical escape route: on foot on the highway, against the traffic.
In the meantime, you can collect items that make it easier to avoid the oncoming cars, make your escape easier, or to get away from the police faster.
The game also includes statistics and a few achievements to motivate the player.
Download the Game for free
How much does the Game cost?
Autobahn has been released for free as it was developed as a training game for us.
Why didn't we release it on Steam?
Originally intended to be a team effort to learn the Unity Engine, we thought it would be a shame to let the game fade away and not release it at all, but it also didn't meet our quality standards to release it on Steam for a price. Therefore, we took the intermediate step to simply offer it for free to download on our website.