With the first full release of sim-locher, we bring you cloud features as well as improved gameplay.
NEW: Cloud Storage & Leaderboard:

To allow you to record your progress across all devices, we've included cloud syncing for sim-locher. To use this, you'll need a sahnee.dev account. Now open sim-locher from your game library directly on sahnee.de and make sure you are logged in by tapping the "Sahnee" button.
If you also log in on two different devices with the same account, the game state is synchronized across these devices. The score can be deleted at any time from the settings menu.
Also, a Sahnee account allows you to post your high score to the global sim-locher leaderboard to see if you are among the top 100 office kings. Participation in the leaderboard can be disabled in the settings.
NEW: Also playable offline: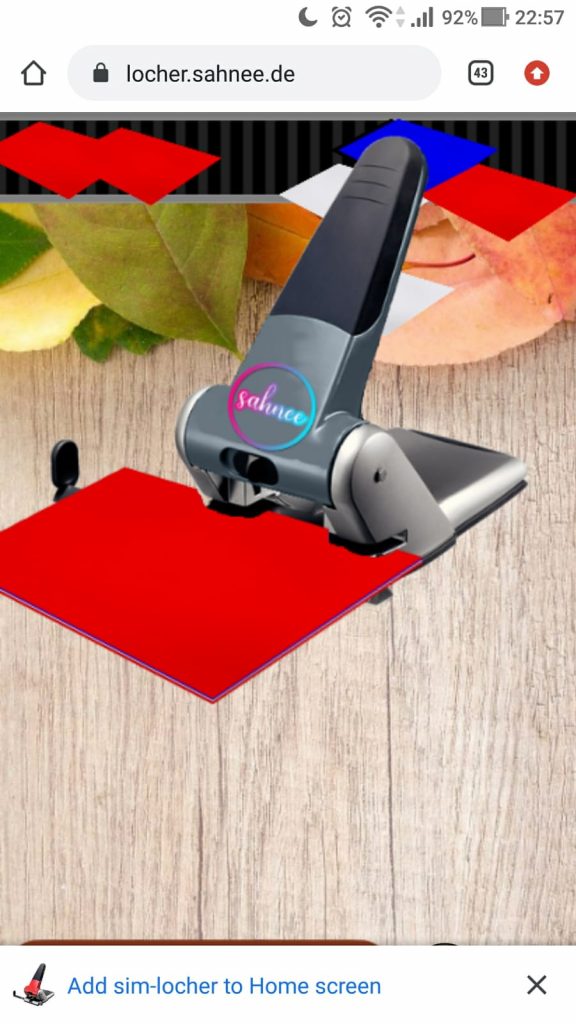 Should you ever be on the road and just have no network, sim-locher can now be accessed offline! This feature is available as long as you have played the game on the device for a longer period of time.
And best of all, you can also install the game directly as an app. – On Android, when you open the game, you'll see a notice that this website can be downloaded as an app (see image to the right). On iOS devices, it can be added to the home screen in the typical way.
NEW: reset & rainbow paper
It is now possible to reset the progress achieved in the game. In doing so, the progress achieved is reset to 0 and you start over. In return, however, the spawn rate and strength of a new type of paper increases: the rainbow paper. This appears at regular intervals and gives a number of confetti increasing with the number of resets when tapped.
So if you're stuck at a point where the next upgrade costs far too much confetti to afford in any apparent time, it may make sense to reset the game and try to get further in another attempt with boosted confetti production this time.
Bug fixes/improvements:
An indicator now appears while the game is being saved.
An issue causing excessive memory usage after prolonged gameplay has been fixed.
It is now possible to buy 10, 100 and infinite upgrades of one type at once.